John and Paula Lillard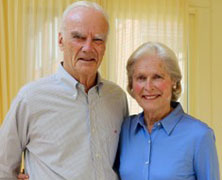 We're going to be in a position, if we build the endowment, to give a lot more scholarships and help students receive an education at the College. We can't do that well without an adequate endowment.
With an endowment, you are in a position to achieve excellence with both your faculty and your ability to attract the best students.
© Pentera, Inc. Planned giving content. All rights reserved.
Disclaimer