David Gorter '80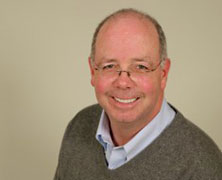 Why are you supporting Access: The Campaign for Lake Forest College?
Isn't it the duty of every alum to give? You got something and now you need to pay it forward. Invariably there were teachers and students who affected you in some way. You want to be proud of your institution. One of the ways you can help the cause is to continue to give.
Why is the Career Advancement Center so important to the future of the College?
At the end of the day, everybody needs to work and everybody needs to be prepared for their life after college. Our goal is to make sure everyone entering Lake Forest College, from day one, begins to start to think about what they're going to do after graduation and all the steps they're going to take that will lead to a finished product—a graduate who hits the ground running. The world has changed and we need to be a thought leader in this area—I believe we are. We are blazing the trail in career development.
© Pentera, Inc. Planned giving content. All rights reserved.
Disclaimer